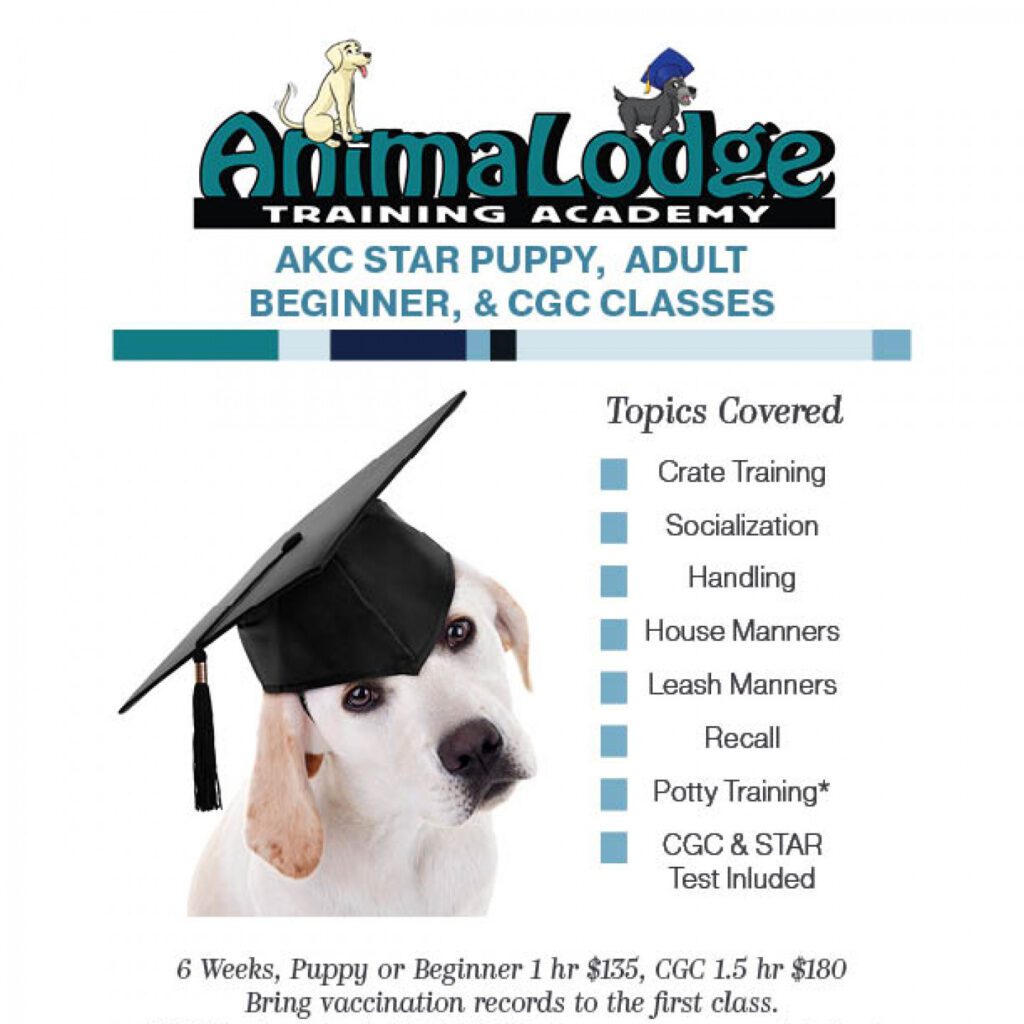 In-House Training
One on one training during daycare and boarding provides not only a chance for dogs to improve their skills, focus, and reaction times, but mental stimulation as well. I can provide training for basic skills such as sit, down, and place and more advanced skills such as focused heel and distance down. Ideally, this training will also include sessions with the owner(s) through private or group classes to provide consistency between the home and daycare/boarding environments.

Training is provided in 15-minute increments – up to a maximum of an hour per day (30 minutes for puppies less than 6 months).
Private/Semi-Private Training
Private and Semi-private training sessions are great for troubleshooting behavior problems, working on specific skills, and refining handler technique. Rates include up to two dogs per session, booked together.

Private/Semi-private Training is provided as half hour or hour sessions.
Group Classes
From puppy basics to advanced recall, look for group classes starting soon!
Rates
Daycare and Board Training
| | |
| --- | --- |
| 15 Minutes | $15 |
| 30 Minutes | $30 |
| 45 Minutes | $45 |
| 60 Minutes | $60 |
Private/Semi-Private Lessons
| | |
| --- | --- |
| 30 Minutes | $40 |
| 60 Minutes | $75 |
Group Classes – Cost Varies by Class
Feel free to contact me with any questions!
Liz Pugrud
406.272.6272
About Our Trainer
Liz
I got my start in dog training while working as a Vet Tech at Virginia Tech's Veterinary Teaching Hospital. Through my position at the hospital, I learned how to properly approach dogs of all different dispositions. I adopted a parvo puppy from the hospital, and she was extremely nervous and shy around new people. This led me to start researching dog behavior and socialization. From there, I was introduced to clicker training, positive reinforcement, and the principle of Least Intrusive, Minimally Aversive for behavior intervention. I started helping other people train their dogs a few years later when some friends and neighbors saw my then 4 yo walking my 150 lb Mastiff and asked how they could get their dog to behave like that.
I am currently enrolled at the Karen Pryor Academy and will complete my Dog Trainer Professional Certification in December 2022. I will be spending my summer weekends teaching at Montana K9 Aquatics, the dock diving pool in Billings, where I am a part-owner.
Currently, we have three dogs: Inara, a Border Collie mix, who introduced me to dog sports because she needed something to keep her occupied; Etta Lynn, a Rez Dog and all-around couch potato; and Shep, a Dutch Shepherd, who is titled in NASDA, Barn Hunt, and dock diving and currently working on becoming certified for Search and Rescue.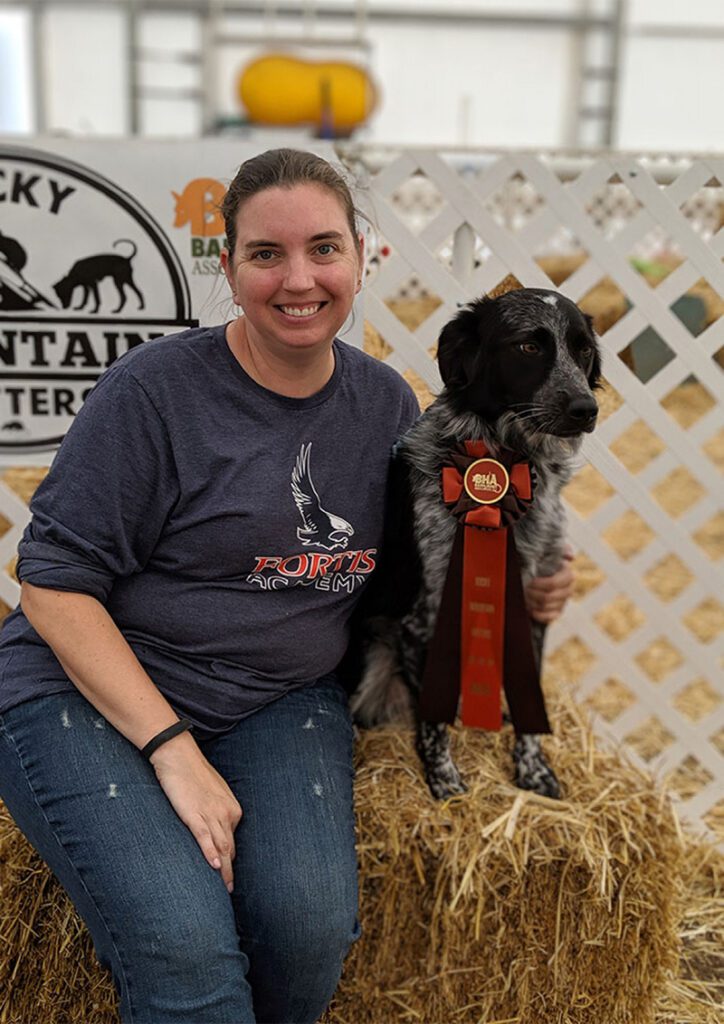 ---