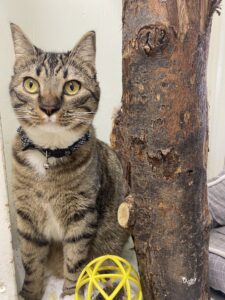 Ensure Your Pet Has the Best Stay Possible
Call AnimaLodge Pet Resort in Laurel, MT Today
When your pet stays at AnimaLodge, you can rest assured that they are receiving the best care possible. Our spacious, climate controlled runs provide the comfort and security your pets deserve. We offer cozy bedding, nutritious meals, and plenty of TLC.

At AnimaLodge, we welcome pets with special needs. We can accommodate specific dietary or medication requirements, and there is always a veterinarian on duty or on call in case of an emergency.

If your pet requires medications, please make sure that they are in the container provided by your vet with the medicine's name, strength, patient's name, the prescribing clinic, and directions for administration. Clients with pets receiving over the counter medications will be asked to provide instructions and approval from their veterinarian. All supplements should be in containers that are clearly marked.

For the protection of all animals in our care, we require proof of current vaccinations given by a licensed veterinarian. Our canine guests must be vaccinated against Rabies, Distemper, and Bordetella (canine cough). Required feline vaccinations include Rabies and Feline Distemper. These vaccinations must have been given at least one week prior to being admitted. This requirement applies to Day Camp and Grooming guests also.