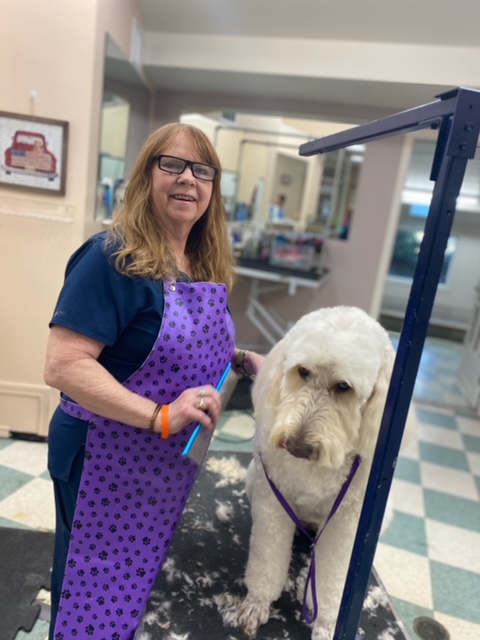 Our professional pet stylists take pride in their work, and it shows. They specialize in all breeds of dogs.
Not only does regular grooming make your pet look and feel great; it can also help to identify potential health problems in their early stages. At AnimaLodge Pet Resort, your pet's health and well-being are of the utmost importance. We use state of the art equipment. Our dryers are heated and cooled for your pets' comfort.
For the protection of all our guests, grooming pets are subject to the same vaccination requirements as those who are lodging. This includes rabies, distemper and bordetella for dogs. Cats must be current on rabies and feline distemper. All vaccines must have been given at least seven days prior to the grooming appointment.
Need Grooming? Call AnimaLodge Pet Resort today!
Schedule an Appointment
Appointments are required. Please feel free to stop by any time to see our facility or call to schedule an appointment. We can also arrange grooming with your dog or cat's next lodging stay.